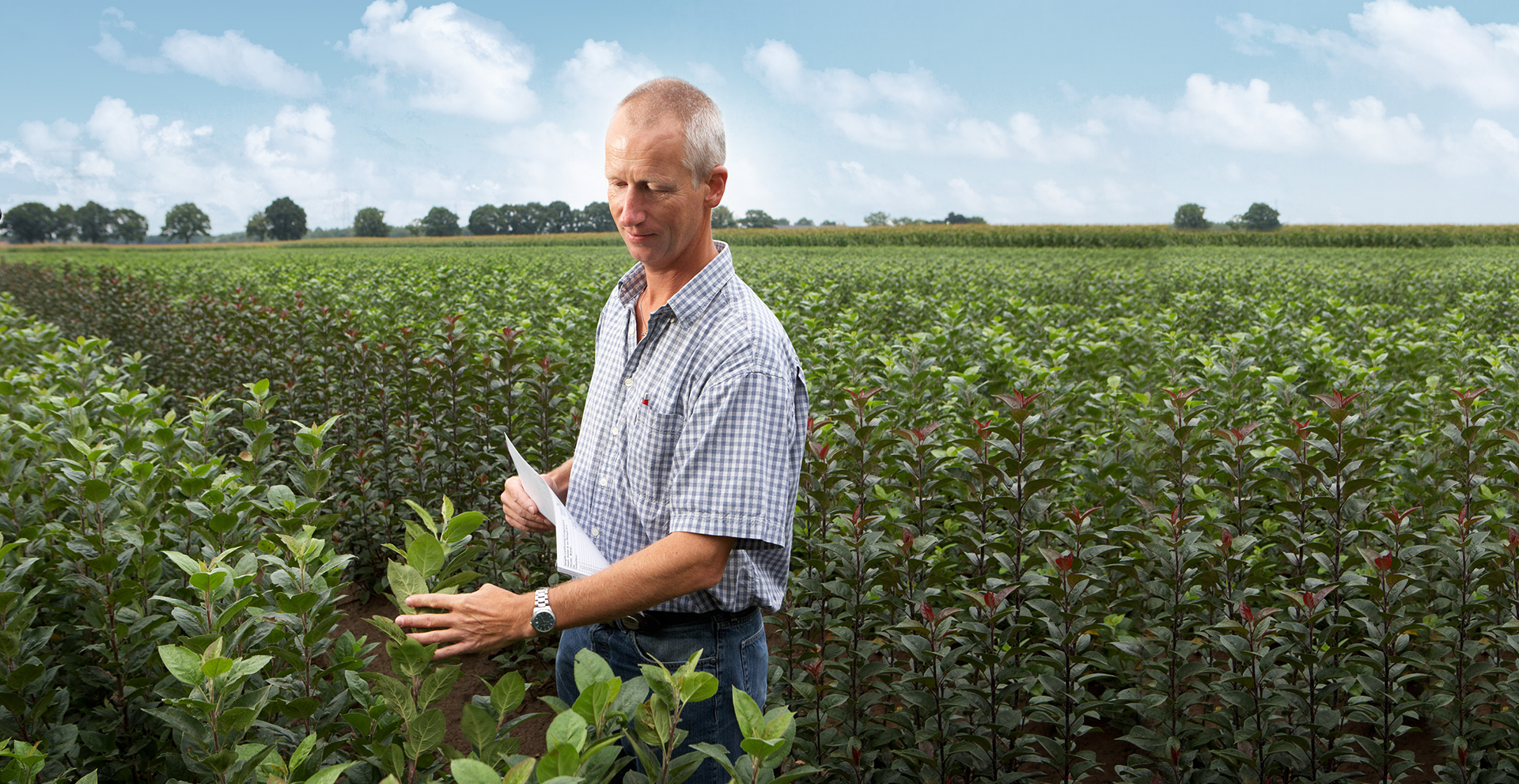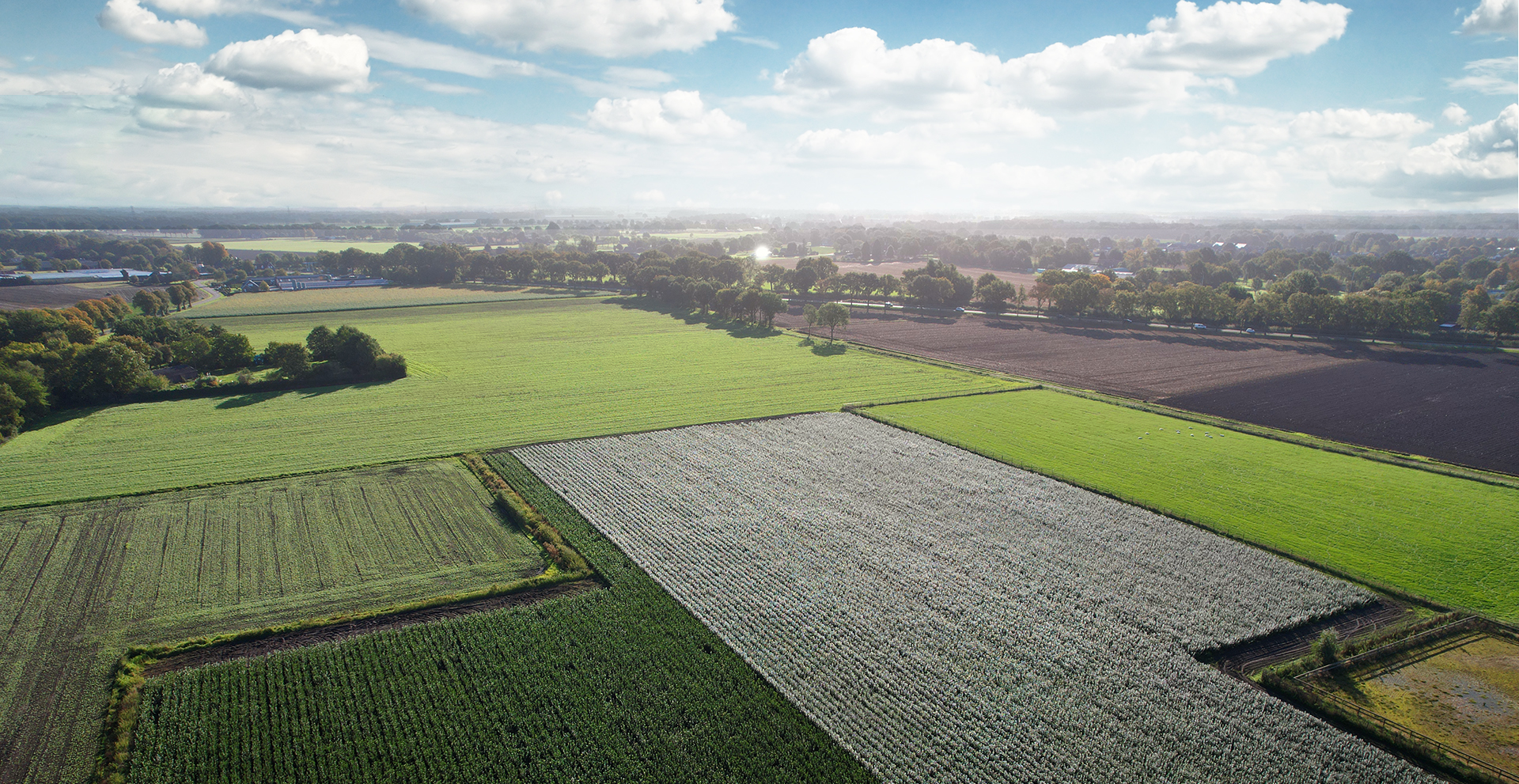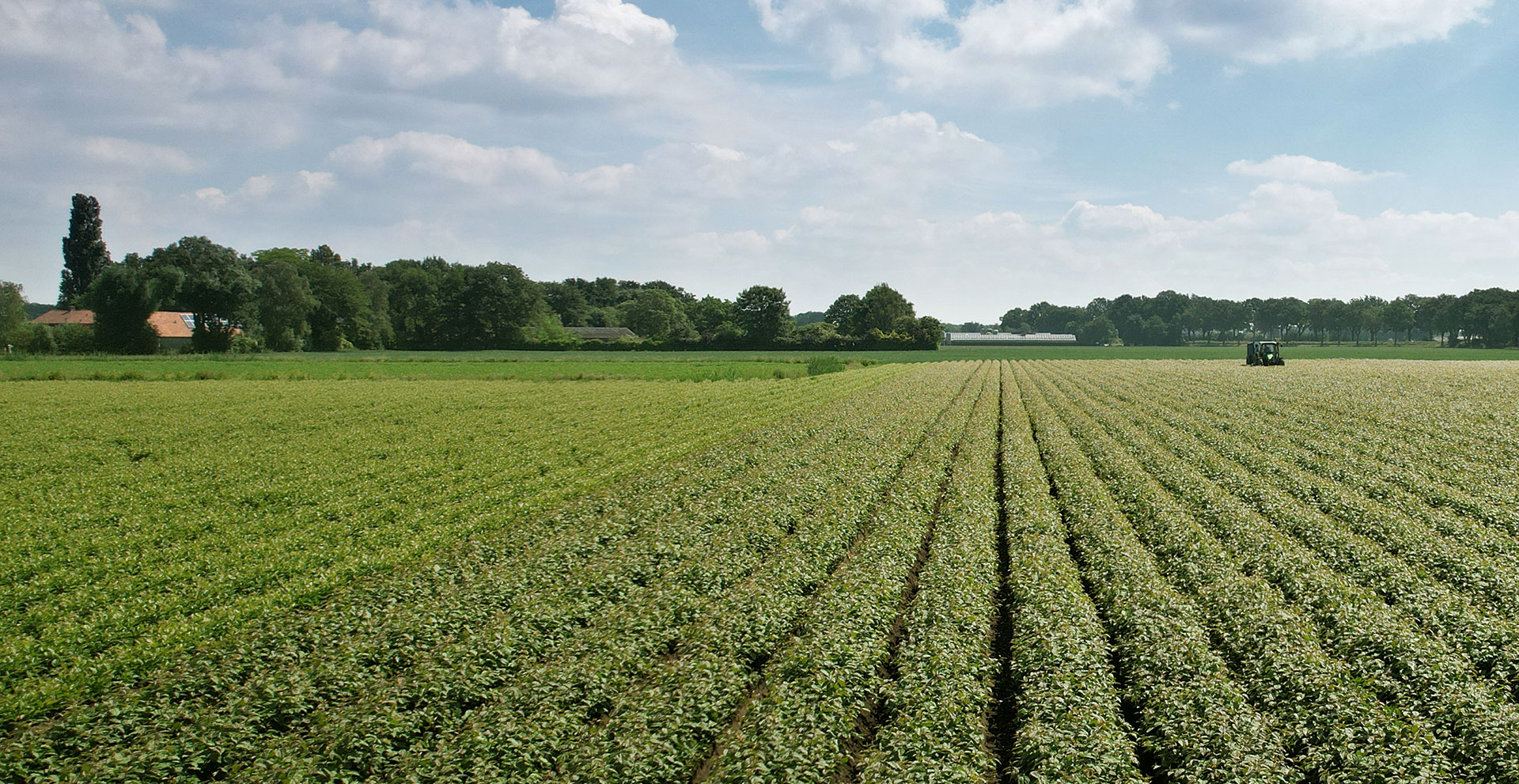 A good basis for fruitful results
Quality starts with the right basis. Janssen Brothers Nurseries only uses 'Basic' propagating materials. The materials are used for continued propagation and for the creation of new stool beds. The basic materials needed are supplied by the test centre of Naktuinbouw (Netherlands Inspection Service for Horticulture).
Janssen Brothers Nurseries participates in the quality-plus system Naktuinbouw Elite Grootfruit. This quality assurance system safeguards, among other things, the origin, propagation process, cultivation, and company hygiene and is a supplement to EU certification for fruit plants.
Inspector Coen Suilen of Naktuinbouw during a batch inspection
The conditions of Naktuinbouw Elite Grootfruit place higher standards on plant material and companies. For example, field and batch inspections are carried out all year round. If all the requirements are met, the cultivation material may be traded with a certificate and an Elite label. This confirms the higher quality of the cultivation material and provides the required assurance.